Tony Lenzer Undergraduate and Graduate Scholarships in Aging
The Hawaii Pacific Gerontological Society (HPGS) offers Undergraduate and Graduate Scholarships for students who have a serious interest in professional work related to aging, long-term care, and/or death and dying. This scholarship program was named after one of the founders of HPGS, Dr. Anthony Lenzer, a gerontology pioneer whose work continues to inspire us. A video interview of Dr. Lenzer is available here.
To apply for a 2023 scholarship, please complete the application and mail to HPGS; P.O. Box 3714; Honolulu, HI 96812 or email to Sherry Goya, HPGS Executive Director, at sgoyallc@aol.com. The application can be downloaded here.
Eldercare Worker Training Award
HPGS is pleased to announce a training awards program designed specifically for persons currently working with, or planning to work with, older adults. These awards will provide tuition assistance for workers who enroll in credit or noncredit courses and certificate programs, which enhance their knowledge and skills in areas related to aging.  Selected programs can be either in local classroom settings or online.  Applications are accepted on a rolling basis.
SORRY, ALL 10 ELDERCARE SCHOLARSHIPS HAVE BEEN AWARDED FOR 2023.
---
2023 HPGS SCHOLARSHIP WINNERS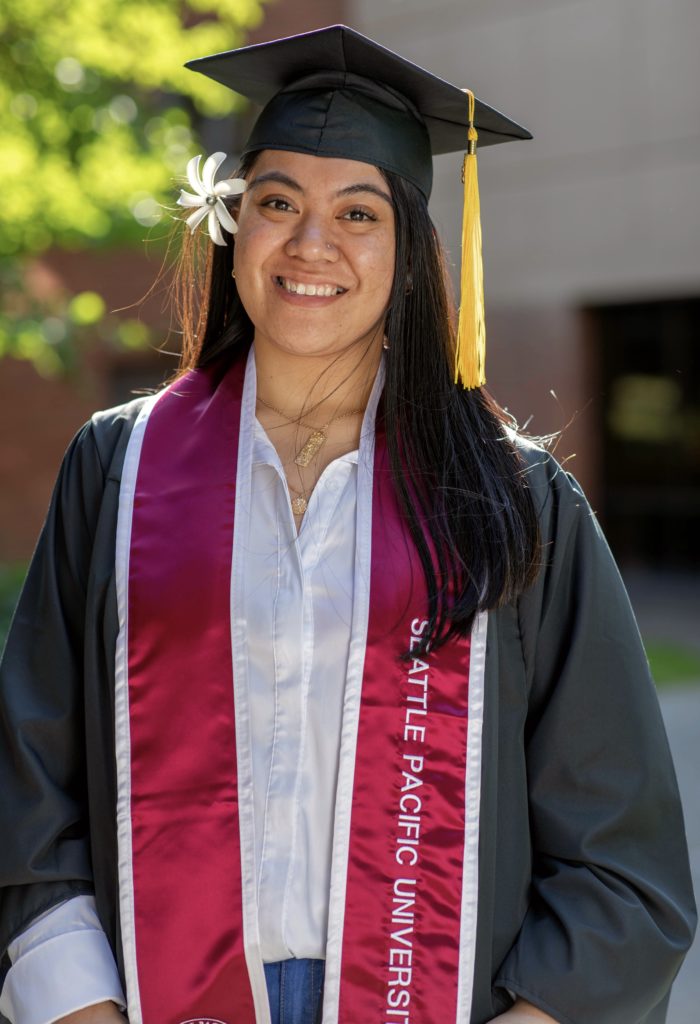 SOPHIA SOA – 2023 Eldercare Worker Training Award
Sophia Soa applied for this scholarship so she could obtain eldercare worker training to be able to gain the skills needed to properly care for our kupuna, especially here at home in Hawaii. She emailed HPGS this message" "FA`AFETAI TELE LAVA (thank you very much, in Samoan), HPGS! This schlolarship will help me pay for the cost of my Nursing Assistant Certification course, lifting the financial weight off my family and me. Thank you for investing in my future; I will utilize the skills and knowledge I learn to continue to provide vigilant and steadfast care for the kupuna her at home. This CNA certification will increase my medical experience and for that, I thank you from the bottom of my heart."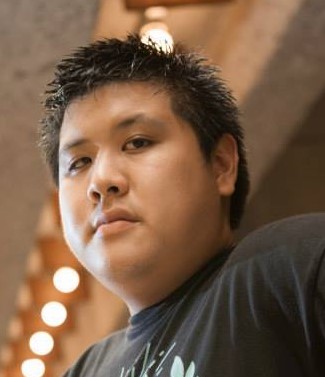 CHEVYS ISHIKAWA – 2023 Eldercare Worker Training Award
Chevys Ishikawa is a nurse aide at Always Best Care Senior Services who is studying to obtain certification status as a CNA. He provided this message: "Thank you so much for selecting me as one of the scholarship recipients for the Eldercare Worker Training Award for 2023! I'm very grateful for this opportunity to further my studies in elderly care. This scholarship will allow me to focus more on my studies without having to stress and worry about financial burden. I plan to complete my Prometric Certification hopefully in June or by the end of this year. Thank you again for selecting me and allowing me to further my knowledge so I can offer the highest level of care for my grandmother and also our residents at Always Best Care Senior Services!"
SEIGRID DE LOS REYES – 2023 Eldercare Worker Training Award
Seigrid de los Reyes is enrolled in a nurse aide certification program at Hale Hau'oli Hawai'i. She offered these words of appreciation for her scholarship: "I am immensely grateful and honored to receive this opportunity. I want to learn how to show my support and care to our kūpuna especially since I, myself, live with my grandparents. They are my pillars and are such a great influence on who I am today and what I want to be. I want to give back, take care of them, and walk an extra mile for them."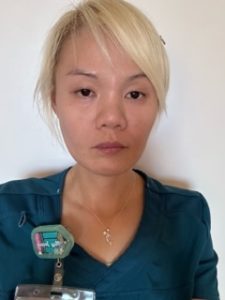 JENNIE NAONE – 2023 Eldercare Worker Training Award
Jennie Naone is from Taiwan and is currently enrolled in a nurse aide certification program with Healthcare School of Hawaii. Since she received an HPGS scholarship for the program, she reports she has learned more professional techniques and nurse aide skills working and caring for the elderly population. She has learned more about physical and psychological changes in the elderly and how to help them in their home or living space using special equipment or care techniques. Jennie has worked in both private and facility settings and hopes to be able to become a more competent worker providing services to the elderly.
---
2022 HPGS SCHOLARSHIP WINNERS
In 2022, HPGS was able to give $2,500 to nine students in the field of gerontology, thanks to extra monies from a Hawaii Community Foundation grant.
HPGS was proud to award five students of gerontology with the Tony Lenzer Undergraduate and Graduate Scholarship and a check for $2,500 each:
MELODY HALZEL
Melody Halzel, who is a PhD Student in the Public Health program at UH Mānoa, is a graduate assistant in the Center on Disability Studies. Her current research focus is on the design and implementation of accessible gardens for people with Dementia and their caregivers. As a public health professional, Melody will devote her career to ensure inclusion and accessibility for people with disabilities and older adults in all aspects of society.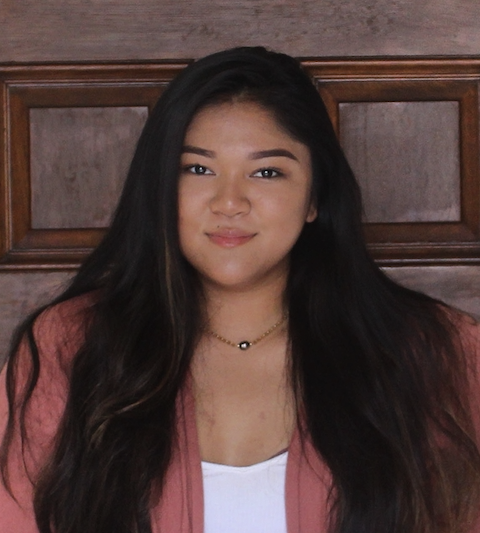 landen kukahiwa
I am an undergraduate student at the Chaminade University of Honolulu aiming to become a physician in geriatric medicine. My interest in geriatric medicine stems from an appreciation for all that the kupuna have done for Hawaii's community and a need to give back and advocate for the elderly community.
MICHAEL TONG
Michael Tong is pursuing a B.S. in Human Development and Family Studies at UH Mānoa, aiming to serve as a physician and educator in Hawaii. He holds reverence for our kupuna and want to advocate to help them age gracefully in a vocation that can help uplift them and the wellbeing of their families.
KAI WANG
Kai Wang, wrote: "Thank you so much for this scholarship. As a first-generation, international doctoral student studying abroad in the US, this HPGS scholarship motivates me to serve as a lifelong learning educator for older adults in the Asia Pacific region. Because I see the potential of this "golden-aged generation," I want to contribute to the fi eld of aging with the scientific knowledge of human learning.
kokoro yamazaki
Kokoro Yamazaki is pursuing a B.S in Biology as a 2nd-year undergraduate student at UH Manoa. She has gained an interest in geriatrics after volunteer and clinical experiences back home on Maui, while being surrounded by the elder community growing up. Kokoro looks forward to new experiences and giving back to my community.
---
NURSING SCHOLARSHIP
With the $25,000 grant from the Nakao & Mieko Yoshinaga Family Fund, a donor advised fund of the Hawaii Community Foundation, the HPGS Workforce Development Committee awarded $2,500 to four nursing students in Hawaii:
bailey laguna
Bailey Laguna is from Mililani, and currently a junior in nursing school about to tackle a whole new world of venture. His grandparents are profound figures in his life that embodies everything that he hopes to be as a person. It is only instinctual that Bailey has a genuine career interest in nurturing the very population he owes it all to.
marissa iwahashi
I was born and raised in Hilo, Hawaii and am now attending nursing school at UH Manoa. I became interested in a career in aging after my clinical and work experiences with patients and my personal hopes that I could continue to help this population.
KELSON OSHIRO
Kelson Oshiro was born and raised on the island of Kauai, and worked in healthcare in various administrative and clinical roles. His interest in the aging population started with his first job working for a primary care physician. Kelson saw how professional, passionate, empathetic, and knowledgeable he was towards his elderly patients and their families. This is something Kelson will carry on as an Adult-Gerontology Nurse Practitioner.
DANIELLE AKIONA
Danielle Akiona, said: "I'm a Native Hawaiian with a desire to give back to my lāhui by caring for our kūpuna. Kūpuna hold a special place in my heart as they're the ones who've paved the way for the next generations. I want to mālama kūpuna as a mahalo for all they've done."
2021 HPGS SCHOLARSHIP WINNERS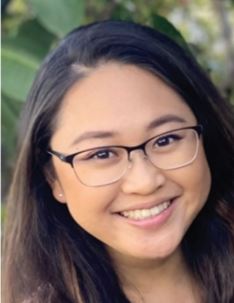 Chelsie Arume
In May 2022, I will receive my Master of Social Work degree with a specialization in Gerontology from UH Manoa. The HPGS scholarship was a tremendous help and financially assisted me in completing my degree. I recently joined Moiliili Community Center as the Director of the Senior Center and Kupuna Support Program. In this position I hope to provide opportunities for active and healthy aging, and work toward more inclusion of kupuna in our community.
Jamaica Laguna Manuel
I will be completing my first degree in Public Administration with a concentration in Health Care Administration in May 2022. I anticipate completing my second degree in Public Administration with a concentration in Long-Term Care in December 2022. I am currently working as a Nursing Aide at Hawaii Nursing Solutions, a home care agency. I look forward to establishing my own Home Care Agency in the near future to be able to help more elderly in the community, and to promote quality of care and services for them. Thank you once again for awarding me the Tony Lenzer Scholarship!
2020 HPGS SCHOLARSHIP WINNERS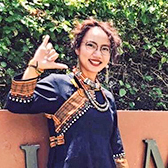 KALA HUANG is a PhD student in the UH Manoa Public Health studies, expecting to graduate in 2024. She was excited that HPGS selected her as one of their scholarship recipients. She wrote: "I am the person who is interested in indigenous elderly care in Taiwan since the aging population is a big health issue everywhere, and my passion is to build an excellent, caring environment there. I am so thankful to HPGS because I am have financial issues caused by the Covid-19. It will support my living cost for the new semester and I can focus on learning new things. Also, this opportunity lights up my husband's passion for gerontology; he also wants to be apart of the advocator in an aging society."
A graduate student in the Doctor of Nursing Practice, Adult-Gerontological Primary Care Program this Fall, CHELSEA FUJITA says, " The older adults of Hawaii have had a strong impact on me throughout my life, and it is my mission to give back to them. I intend to spend my career working diligently to advocate for the elderly population, exploring better ways to provide them with care, and by some day teaching gerontological nursing to hopefully inspire more people to get involved in caring for Hawaii's kupuna. The financial assistance you provided me will be of great help in paying for my education expenses. I am extremely honored to receive the support of HPGS, whose mission is also mine, To improve the quality of life of Hawaii's older adults."
Hoping to graduate in May 2021 from the UH Manoa's Masters of Social Work Advance Placement Program, TANI KAGESA wrote to HPGS: "Thank you for making it possible to finish my MSW degree and for helping me start on my social work career with less debt. I hope to support kupuna and their families during life transitions; to empower them to have quality of life in their golden years; to assist them in improving their physical and psychosocial well-being. I'm especially passionate about bridging the gaps in the continuum of care, ensuring quality mental healthcare for older adults, as well as transforming our services to be culturally humble and relevant. In the future, I hope to work on macro social work to make improvements in elder care services at the community level to positively impact more people."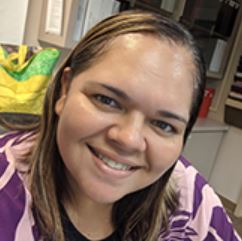 DANI WARING attends the UH West Oahu Bachelors of Arts in Public Administration-Long Term Care Program, looking to graduate in December 2021. She tells HPGS: "This scholarship allows me to pay for a fall course and subsequent study books so I don't have to rely on my income to cover it. From my first jot at Hale Makua Health Services (Maui), I knew that I was where I wanted to work through the rest of my working years. I was fortunate to have great mentors throughout my years there who helped me narrow my focus and realize my goal of being a nursing administrator. I wasn't too sure if it would be in the same role but the energy, commitment and pure care that so much of the staff had for their residents had me hooked. Thank you again for being a part of my achievement and I can only hope that I make my community and family proud."
ERIC WOLFE, a 2020 Scholarship awardee, is now a registered nurse, employed at Kahala Nui, and is working toward becoming a gerontological nurse practitioner. As part of his graduate program, he will be conducting a project on decreasing caregiver burnout for those who work with patients with Alzheimer's disease. Eric feels "the HPGS scholarship has supported me to pursue these goals and to better care for our Kupuna."
2019 HPGS SCHOLARSHIP WINNERS
KAMAILE AIPA's email after she heard she was one of the HPGS scholarship recipients read: "It is from the bottom of my heart which I say mahalo to Hawaii Pacific Gerontological Society for considering my story, my passions, and my dreams in selecting me as one of this year's scholarship recipients. I am deeply humbled and honored to receive this scholarship which will help to lift a financial burden from my shoulders and allow me to continue my education as I pursue a Bachelor's of Science in Nursing as a Junior at Chaminade University. My passion and greatest inspiration to help the geriatric population stems from the strong loving relationship I have always had with my Grandma and Grandpa. I aspire to become the kind of nurse I would want for my grandparents; to be patient, compassionate, and to provide excellent patient education. My involvement at church and in the community continues to strengthen these desire and help me to improve every day. I aim to give back to a generation that has given to us for so long."
As a recipient of an HPGS scholarship in 2019, WHITNEY KATSUTANI said "it was such a blessing to not only receive financial support from HPGS but membership in an organization that allowed me to connect with other members of the gerontology community and receive mentorship in my specific areas of interest. Much of this contributed to my decision to apply for the PhD in Social Welfare program at the University of Hawaii to continue my academic journey and research into how to foster intergenerational connections between our keiki and kupuna along with supporting development of our local geriatric/gerontological workforce. I hope to support the perpetuation of this wonderful scholarship program by volunteering my services to the HPGS workforce development committee. Mahalo members of HPGS for everything you do!"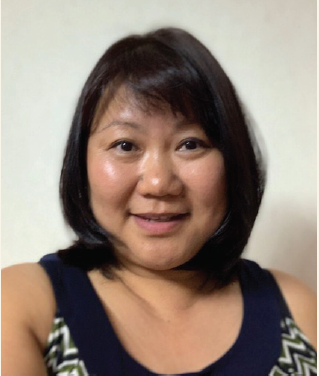 UYANGA BATZOGS was born and raised in Mongolia. She is currently pursuing her PhD studies in Social Welfare and plans to develop new and better services for multi-generations, especially for older adults. She has lived in Hawaii while completing her MBA degree at Shidler School and worked for Waimanalo Health Center as the CFO for five years. She wrote in her email: "While running a business in Mongolia, I founded a non-profit, helping older adults to have a place to socialize in a senior center and assist them to get part time employment. However, sustainability is always a challenge due to funding issues. I love working with seniors and I currently volunteer and teach board games to older adults in Hawaii, at Osher Lifelong Learning Institute at UH. My husband and I have four children, aged from 7 to 19. My grandparents inspired me to study gerontology because they are leading active lives. Thank you very much for providing me the scholarship. This is great support for me to expand my knowledge in gerontology and follow my passion to be an active aging advocate."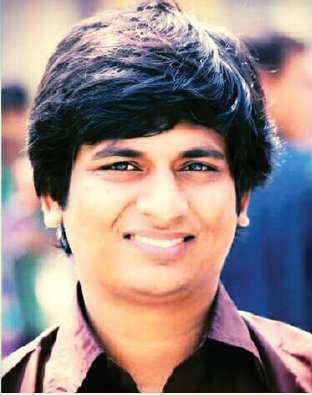 Mohammad Didar Hossa
I am from Bangladesh and currently a 3rd year PhD student at Myron B. Thompson School of Social Work. As the focus of my program, I plan to collect data from older adults in rural Bangladesh to study their nature of productive aging and how their engagements in remaining productive shape their overall wellbeing. I am thankful to HPGS for the scholarship that I received back in 2019. It was a great support to start my Doctoral education. My professional background includes seven years of experience in teaching and researching as a Lecturer, Assistant Professor of Social Work, Gerontology and Social Studies, along with Assistant Program Manager (Research). During my time in Hawaii, I also worked for Alu Like Inc. as an Intern where I served the Native Hawaiian communities.
KEHAULANI ENGLE emailed HPGS the following: "Mahalo nui loa Hawaii Pacific Gerontological Society for providing a scholarship to aid in my pursuit towards a Master's degree in Social Work. I am a full-time student at the UH Manoa in the MSW program, a single mother of four, working part time in the gerontology field, and a volunteer with Project Dana. Gerontology has always been a passion of mine since I was a little girl. I spent a great deal of time with my grandparents and remember going with my grandma to visit my great-grandma when she was in hospice regularly. Our kupuna are vital to our society and carry knowledge and experience with them that are invaluable. I love working with kupuna and look forward to a career in social work to further help this growing population."
2018 HPGS SCHOLARSHIP WINNERS
ANDREW ANGELES is a part-time graduate student at Hawaii Pacific University completing his final year in the Social Work program. He has learned that working with the geriatric population is a truly fulfilling experience because the knowledge gained through therapeutic interaction is priceless. Andrew truly wants to continue to improve the quality of life of our kūpuna in the near future.
KIMBERLY GAMALOG grew up with parents who are caregivers to the elderly, and seeing first hand how challenging it is, has inspired her to become an advocate for both the elderly and their caregivers. "To care for those who once cared for us is one of the highest honors."
KARI KIMURA will be starting her third year in the nursing program at the University of Hawai'i at Mānoa. Gerontology has always been of interest to Kari, as she has grown up being very close with her grandpa and grandma. As an aspiring geriatric nurse, Kari hopes to give back to those who have been giving their entire life.
2017 HPGS SCHOLARSHIP WINNERS
LEILANI MAXERA, MPH, LCSW, recipient of an HPGS scholarship in 2017, went on to obtain her clinical license for social work (LCSW) in 2021. Her career has focused on advance care planning and end-of-life issues through work with Kokua Mau, Death Café Honolulu, and the Board of the National Home Funeral Alliance. This led her to start her own private practice, Kaipuokaualoku, LLC (kaipuokaualoku.com), where she offers community care and death doula work to all islands, plus individual harm reduction therapy and support groups with a focus on grief and bereavement. In updating HPGS on her current work, Leilani offered her gratitude and noted that her "HPGS scholarship was incredibly helpful" to her.
RUBY YOUNG
"I am currently working as a nurse practitioner hospitalist in Seattle, Washington. I treat adult and older adult patients that are hospitalized for various illnesses. I am grateful for the impact that I am making as a healthcare professional. Working in the last two years during the pandemic has been challenging, to say the least. I am reminded of the support I have received in the past and present, including the support I have received from organizations like HPGS. I hope that I will continue to make a positive difference in the lives of my patients, particularly the geriatric population. They are the reason that I went into the healthcare field in the first place. "
ADRIAN SERBU
"Thank you for choosing me to be a recipient of the Hawaii Pacific Gerontological Society's scholarship this year. I have just begun my journey this fall in the healthcare field as a student in the Kapiolani Community College Nurse Aide Course. I am excited to work with the residents in a local hospital and be exposed to the opportunities available among our aging community. I plan to complete my Prometric Certification over winter break and obtain a Certified Nurse Aide position. This will allow me to expand my experience and identify the area of study I'd like to focus my career on. This scholarship will help me achieve this goal by allowing me to focus on my studies, rather than my tuition. With my background in hospitality, customer service, and prosthesis, I hope to immerse myself in school and work towards my degree in the healthcare field. Thank you again for this opportunity."
MEL COCKETT
""As the recipient of the Hawaii Pacific Gerontological Society, I would like to express my sincere gratitude for the tremendous support that you have provided me through this scholarship. I am so humbled to have been chosen for this award knowing that there were many qualified applicants. Your generosity will allow me to pursue my dreams and no words can't express how thankful I am. I have recently been accepted into the long term nurse aide program at Kapiolani Community College which begins in January, 2018. I am very determined to work hard in fulfilling my lifetime goal and career in taking care of those who are in need. This award I have obtained allows me to concentrate more on my academic studies without worrying to much about my financial burden. I look forward to successfully completing my academic year and continuing my education in my nursing career. Once again, thank you so much to HPGS from the bottom of my heart for their generosity and support."
2016 HPGS SCHOLARSHIP WINNERS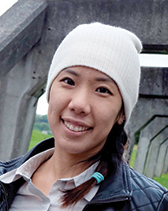 PHOEBE HWANG
PHOEBE HWANG Since graduating with my DrPH in 2017, I started a health research consulting company, Omniworks. Through my work as a research consultant, I was able to work with many organizations and projects across the state such as Kahua Pa'a Mua, Pacific Survivor Center, MALAMA Aquaponics, DOH Center of Disease Prevention, DOH Falls Prevention Consortium, American Lung Association, USDA, Kokua Kalihi Valley, and more. Recently, I took up a position with the Department of Psychiatry at Queen's Medical Center and JABSOM as the Director of Quality Improvement Research and Scholarship. Still very grateful for HPGS's scholarship!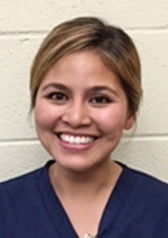 LESLIE-ANN KONDO
"I would like to express my deepest gratitude for the generous scholarship you haven given me. I feel so fortunate to have been selected as a recipient of this honor. Your generosity will allow me to pursue my dreams, and for that, I cannot thank you enough. Chaminade University has strengthened my skills and knowledge and provided me with the education I need to succeed in my nursing profession. I am dedicated, highly skilled at what I do, and work effectively and efficiently in collaboration with my colleagues. I have set for myself in earning a Bachelor degree in Nursing by May 2017 and obtaining a position where I can be a positive influence on others. By awarding me with the HPGS Scholarship, you have enlighten my financial burden, which allows me to focus more on the most important aspect of school: learning. Your generosity has inspired me to help others and give back to the community. I hope one day I will be able to help students achieve their goal just as you have helped me."
RUBY YANG
"I am currently working as a nurse practitioner hospitalist in Seattle, Washington. I treat adult and older adult patients that are hospitalized for various illnesses. I am grateful for the impact that I am making as a healthcare professional. Working in the last two years during the pandemic has been challenging, to say the least. I am reminded of the support I have received in the past and present, including the support I have received from organizations like HPGS. I hope that I will continue to make a positive difference in the lives of my patients, particularly the geriatric population. They are the reason that I went into the healthcare field in the first place."