HPGS promotes an understanding of the aging process, supportive services, and legislation that helps people age with dignity and grace. It is the largest, multidisciplinary group in the State committed to discussion, networking and information sharing on issues and policies affecting older adults in Hawaii.
Our members include more than 400 gerontology educators, medical and social service practitioners, caregivers, health care providers, assisted living facilities, individuals, agency personnel, and organizations from all sectors of the community.
---
6th ANNUAL HPGS FUNDRAISER
In November, join us in honoring John McDermott, Long-Term Care Ombudsman, at our annual fundraiser. Details here!
HPGS EVENTS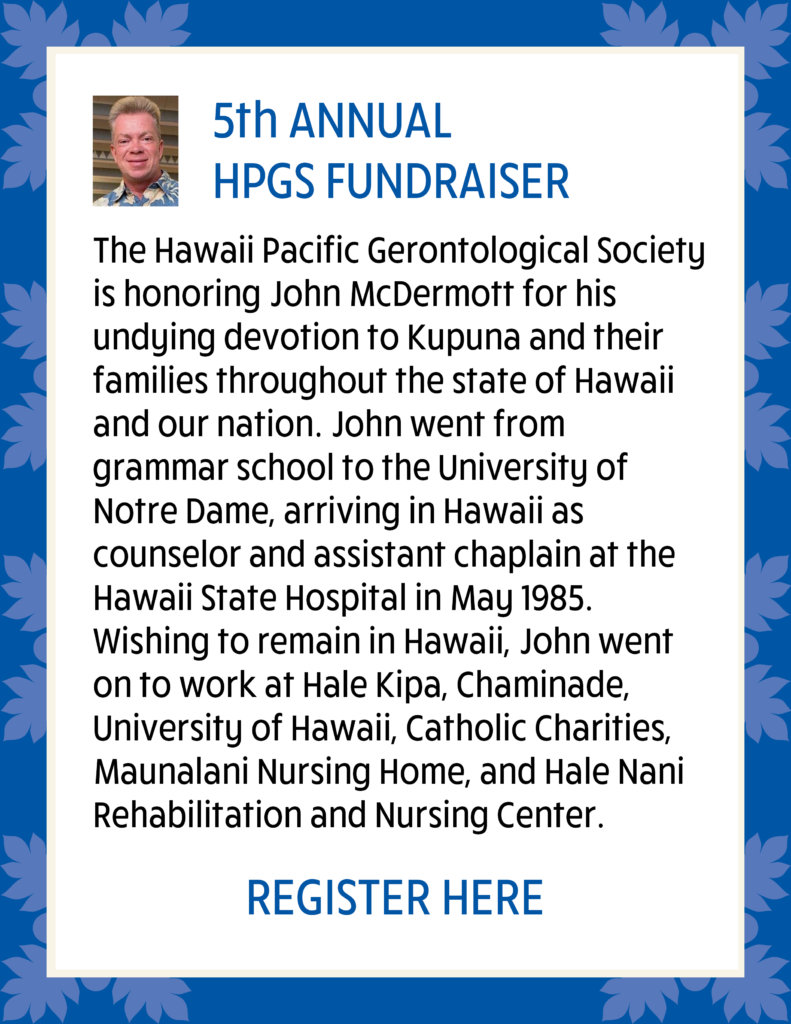 SCHOLARSHIPS & AWARDS
Learn about and apply for an HPGS Scholarship or Training Award. Click here.
---
HPGS JOB BOARD
Post and view available jobs and volunteer positions on the HPGS Job Board. CLICK HERE.